News
Samurai Japan Manager Kokubo observes the Hawks and Giants on the first day of camp.
2/1/2015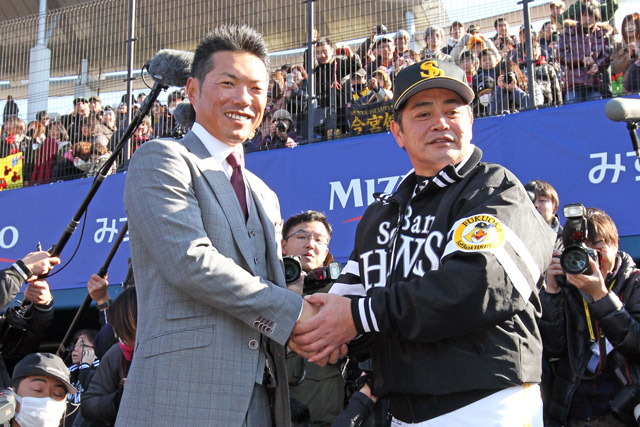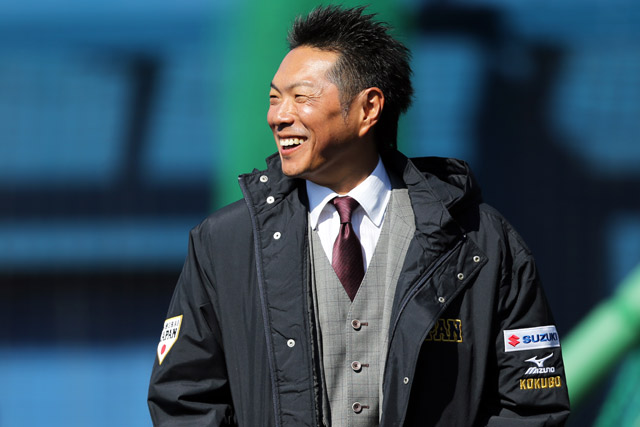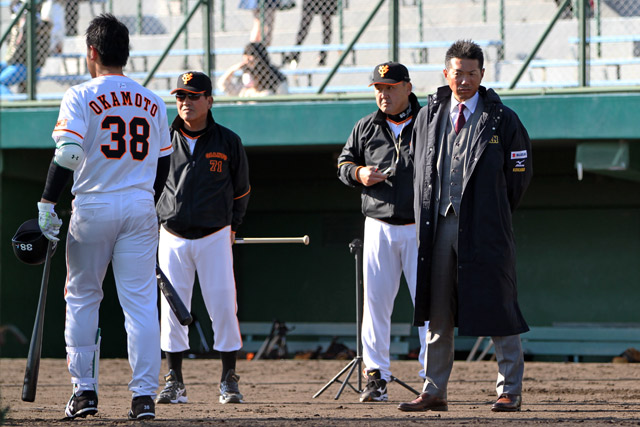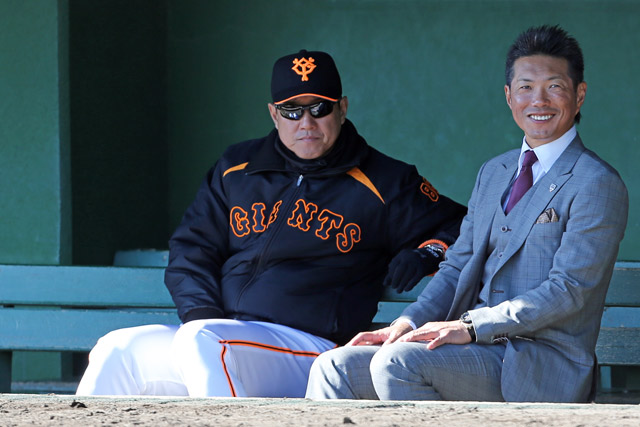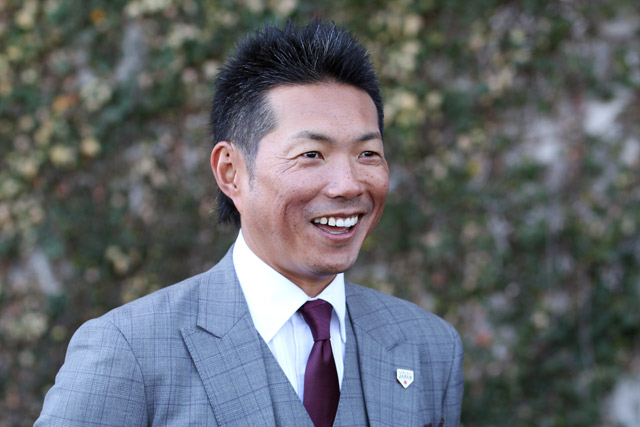 Feb. 1 – Spring season camp has started for the 12 teams of the NPB. On the first day of camp, Samurai Japan Manager Kokubo visited Miyazaki prefecture to watch the Fukuoka Softbank Hawks and the Yomiuri Giants.
In the morning, he visited Ivy Stadium, home of the Fukuoka Softbank Hawks, led by new manager Kimiyasu Kudo. He played with Hawks manager, Kudo, when he was a player, and after greetings, offered a firm handshake and strong encouragement. "I was able to play with him during our playing days, and I learned a lot (from manager Kudo)… he's like an older brother. His managerial style too. Manager Kudo teaches players about the importance of being good people off the field, which is quite similar to what I want to communicate to the players of Samurai Japan, so I feel a strong connection with him."
Especially central among the day's topics was the build-up game between the top teams of Samurai Japan and Europe scheduled for the 10th and the 11th next month. "Today I talked with Manager Kudo about the players going into the game with the Europeans on March 10th. Last season, the Hawks had a lot of help from their younger players. The Samurai team also has a lot of these young players taking the lead, and with the pitcher Daisuke Matsuzaka, we are one of the teams that you'll want to watch."
Also, Yuki Yanagita, MVP for the SUZUKI Japan-US Game 2014 held as a build-up game for Samurai Japan's top team last year in November, was given the #9 (and will be wearing it again this year) by Manager Kokubo, who had this to say. "What I can expect from Yanagita is definitely homeruns. He's got great slugging power and his strong point is that he can rack (homeruns) up. So, I'm looking at him specifically to hit us some homeruns."
In the afternoon, manager Kokubo visited San Marine Stadium, home of the Yomiuri Giants. After greeting Giants manager Tatsunori Hara, he spent about one home carefully watching Taishi Ota's batting. With one day of observing players from both teams complete, manager Kokubo plans to continue his visit of the teams' camps tomorrow and onward, steadily moving preparations forward for the build-up game with Europe on March 10th, 11th, and then for the Premier 12, an international top team tournament in November in which Japan will look to become its first champion.
Latest Article