SAMURAI JAPAN Interview
Special Interview with Former French Representatives Manager Yoshida - The Heritage of Yoshio Yoshida
1/21/2015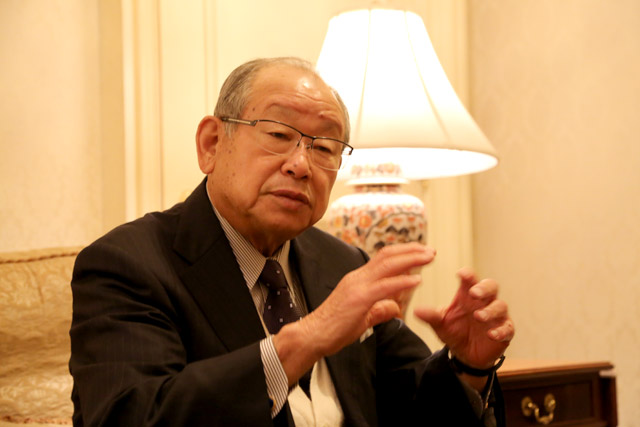 Yoshio Yoshida was the manager of the French representatives for seven years. We asked him about the details and his experiences while holding the post of manager and also about the upcoming "Samurai Japan vs European Representatives 2015" warm up matches to be held at Tokyo Dome on March 10 – 11.
――Mr. Yoshida, you served as manager of the French representative team from '89 to '95. Tell us the details of that post.
In '88, after managing Hanshin for three years starting in '85, an acquaintance who was in France invited me come over once, partly for work and partly for fun, because they also played baseball in that country. First, I just went over pretty aimlessly. I saw them play and came back home. The next year while directing the strongest team in Paris, a club team called PUC, I also helped with the representative team. At that time the manager was an American. He went home and that's why I was asked to become manager.
――How many years did the French association give you to make their team strong?
That was just at the time baseball became an official event for the '92 Barcelona Olympics. If Barcelona was impossible then at least they wanted to somehow appear in the '96 Atlanta Games as European representatives. That was their overall goal but in the end, however, they didn't go.
――When you first took the post as manager what level were the French?
Everyone was just playing because they enjoyed it. Various things would happen. If you signed for them to bunt they would ask, "Why do I have to be sacrificed?" If a grounder took a bad bounce they would say, "It's not my fault" and wouldn't go to catch it. They had the instinct that they wanted to hit the ball far and throw good balls but their team play was weak. They weren't regular about meeting times. It was like sandlot baseball so to bring them together as one was very hard work.
――Even with that, Mr. Yoshida, how did their playing level improve so greatly in your seven years as manager?
People like the chairman of the Japan Amateur Baseball Association and the vice-chairman of the IBAF (International Baseball Federation) Mr. Eiichiro Yamamoto were a lot of help. They let France participate in international tournaments many times. By taking part in international matches they learned that even strong teams bunt and it opened their eyes to close teamwork and how to back each other up. Each day added to their ability.
――I heard that during your time as the French representatives manager you played against more than 30 teams.
Yes, we went here, there and everywhere. We only played against good teams though, so we always lost (wry smile). Comparing it to a mountain, I'd say we went quickly from the 5th to the 6th stage. That's where it got tough though. They had the physical power and had gained some experience so they had gotten better. But while I was there we hit a wall against Italy and the Netherlands.
――Even so, Mr. Yoshida, I think you contributed a great deal. In 2011 you were made an honorary member of the French Baseball and Softball Federation. Also, last year, in September, France was the host of an international tournament which was called the "Yoshida Challenge" in your honor.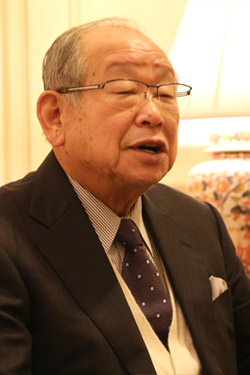 I declined that, you know, because I'm not presumptuous and it was an international tournament, after all. After a quarter century of association, though, it's true that Japanese and French baseball have become very friendly. Now a big issue is whether or not baseball can come back as an official event at the Olympics. France can finally make a contribution and holding international tournaments is one part of that effort. Teams from the Netherlands, Belgium and Japan came and in the intercity tournament winners Seino Transportation participated and won. It was carried out over about a week and people really got excited. I think it would be great if that can be connected to bringing baseball back for the Tokyo Olympics. The IBAF also said it was a valuable contribution. French baseball has become more and more popular. Until recently there was a minor Canadian managing but now it is Eric Gagne who won the Cy Young award as a relief pitcher. That is one big point.
――I hope baseball becomes popular not just in France but in all of Europe as well.
Yes, because there are many committee members from Europe on the IOC (International Olympic Committee). I don't think being brought back as an Olympic sport is all that is needed for baseball to spread but if it does then children will definitely dream about it.
――What is necessary for baseball to spread around the world?
In the end I think America and Japan have to join hands under the goal of making baseball popular throughout the world and work together. For that we need someone in Japan of international stature who can negotiate with the major leagues. And we have to continue doing so. Also, it's not just personal leadership but both that and supplying equipment. This kind of material support is an important factor because you can play soccer with just one ball but you need equipment for baseball.
――In March Samurai Japan will play against the European representatives.
Yes, it's an epoch making event. It will also help us appeal to the IOC.
――What points can Japanese fans enjoy when watching the games?
They have a lot of power. I think they won't match up in terms of skill but, in either case, I hope they turn out to be good games.
Build-up game with Europeans set for March! High hopes for strengthening the WBSC Premier 12 Team
Samurai Japan Build-up Game 2015 "Samurai Japan vs. Europe" - Event Overview
Latest Article